What do you look for in the team that will sell your house?
What do you look for in the team thar will be responsible for selling your home?
 Financial experts? Who determine the best price to maximize the sale value in the shortest time possible.
Lawyers? Who interpret the content and read between the lines and will never let you to take a false move.
Marketeers? Who tell the right story your house and help you to take full potencial of it.
Digital specialists? Who find potential buyers in any corner of the internet.
Sellers? Capable of selling sand in the desert, because none is as good as yours.
At Home Hunting we are all of this. In a word? Partners! Capable of turning dedication into dreams come true.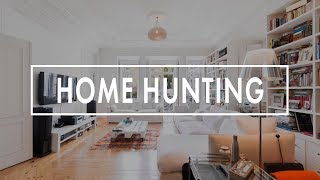 Our purpose is to help people find their way home, making the buying or selling a house a happy and easy process. We have created a better experience for everyone, based on technology and a team of excellence.
We have developed a modern real estate agency focused on the client, with a technological and operational component that allows us to have a greater control of the processes and the results. Allied to the existing structure, we have the best team of real estate consultants in Lisbon who will be able to accompany you in one of the most important transitions of your life.
We are positioned to deliver a turnkey service from start to finish for maximum owner comfort to deliver a high value, fast breakthrough.
To know more about the best real estate team in Lisbon: www.homehunting.pt/en/equipa
Don't forget to follow us on:
►Youtube: http://bit.ly/homehuntingTV
►Instagram: http://bit.ly/HomeHuntingInsta
►Facebook: http://bit.ly/homehuntingFB
►Agência: www.homehunting.pt/en/online-estate-agency